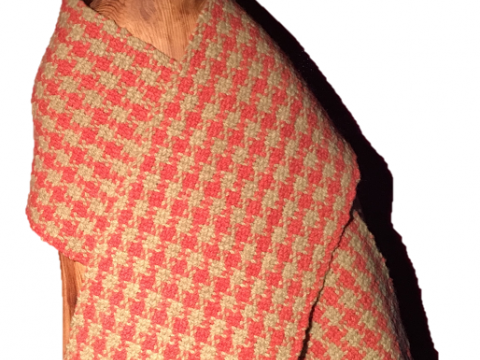 Learn the basics of handweaving and leave with a stylish winter scarf. The class is intended for absolute beginners. You will weave a woollen scarf on a pre-wrapped table loom. By the end of the class, you will know your weft from your warp and your twill from your tabby. You will learn how to design a project, how to dress the loom, how to weave striking "colour and weave" patterns, and how to finish your scarf.
Class limited to 5 students. 
Cost of Course
$120 for Two Days
Course Difficulty
Beginner
Course Time
Friday morning, 9 am to 12 pm
Friday afternoon, 1 pm to 4 pm
Saturday morning, 9 am to 12 pm
Saturday afternoon, 1 pm to 4 pm
List of materials
None needed - everything included in kit.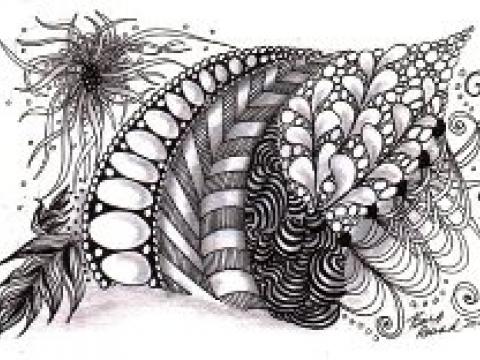 As a Certified Zentangle® Teacher, I  truly enjoy teaching this meditative art form and seeing students wake up to their own creative possibilities. My students range in age from 6 years to 96 and have included seniors and special needs. The Zentangle® process makes it easy for almost anyone to accomplish a beautiful design. Zentangle® is a pen-and-paper art, using repetitive strokes and patterns to create works that are pleasing to the eye. Zentangle® brings focus and a sense of calm, so can be used therapeutically for stress relief (hence the "zen" part of the name) with the bonus of producing eye-catching art. Zentangle® designs have been adapted to many other mediums, including quilting, pottery, card making, journaling, mixed media art and home decorating.
This course is now full. Wait list only.
Course Time
Sunday morning, 9 am to 12 pm
List of materials
No additional materials required.