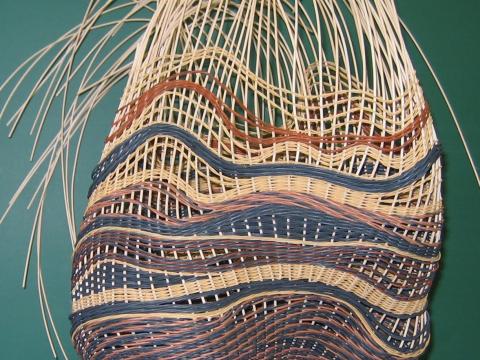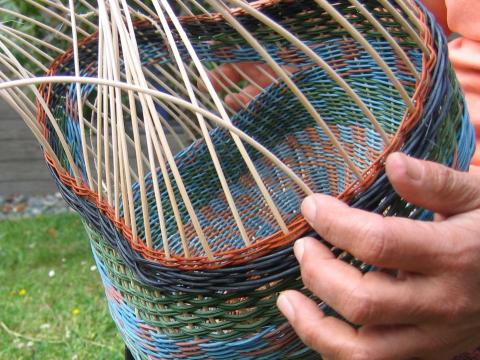 Join me and learn the techniques to create a lovely, undulating basketry form. We'll consider several approaches - working over a mould
as well as starting from a wooden base using gathered wood from the beach.
Techniques involved will be both wickerwork and random weave, using hand-dyed and natural reed and possibly vines.
You'll learn how to add materials, change colours to develop some patterns, create open "windows" and back-fill.
The end result will be a unique form and you'll have the skills to make any type of wickerwork basket!
THIS CLASS IS NOW FULL AGAIN. Please sign up for this course if you are interested in being notified about a separate basketry course in the spring or at another time.
Course Difficulty
Beginner
Course Time
Friday morning, 9 am to 12 pm
Friday afternoon, 1 pm to 4 pm
Saturday morning, 9 am to 12 pm
Saturday afternoon, 1 pm to 4 pm
List of materials
Students should bring:
a tub or pail for soaking
an old towel
sharp, hand secateurs
an awl
small needle-nose pliers
notebook