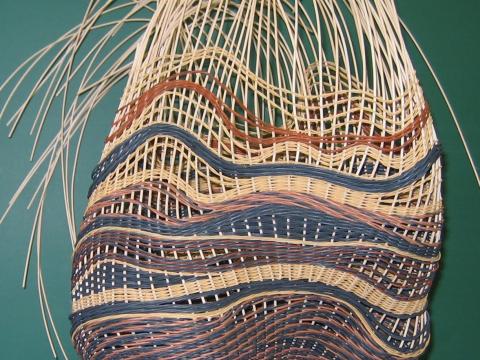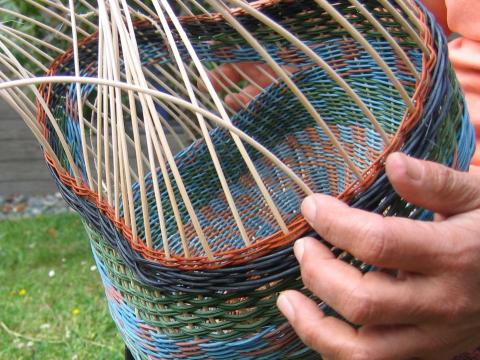 Join me and learn the techniques to create a lovely, undulating basketry form. We'll consider several approaches - working over a mould
as well as starting from a wooden base using gathered wood from the beach.
Techniques involved will be both wickerwork and random weave, using hand-dyed and natural reed and possibly vines.
You'll learn how to add materials, change colours to develop some patterns, create open "windows" and back-fill.
The end result will be a unique form and you'll have the skills to make any type of wickerwork basket!
THIS CLASS IS NOW FULL AGAIN. WAIT LIST ONLY
Course Difficulty
Beginner
Course Time
Friday morning, 9 am to 12 pm
Friday afternoon, 1 pm to 4 pm
Saturday morning, 9 am to 12 pm
Saturday afternoon, 1 pm to 4 pm
List of materials
Students should bring:
a tub or pail for soaking
an old towel
sharp, hand secateurs
an awl
small needle-nose pliers
notebook