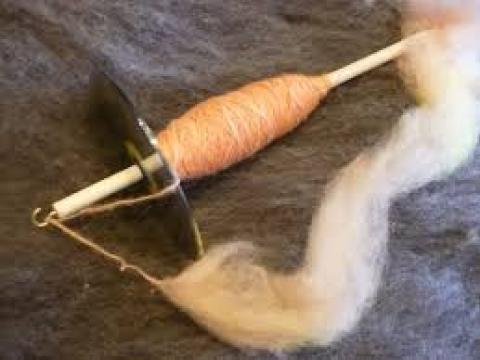 Targeted towards absolute beginners with no spinning experience. 
Let your fingers learn the magic of turning fibre into yarn!
In the first part of the class, we will explore fibre types and fibre tools, and will learn the basics of turning local sheep fleece into yarn. Later, we will ply the singles you have made, so that you can leave the class with some balanced yarn. We'll explore methods of finishing yarns for knitting or weaving.
Number of students:  Maximum 5 students
Skills level needed: No prior spinning experience required. No prior fibre experience required, but some knitting or weaving experience is helpful.
Kit Fee
$10 kit fee. Spindles available for sale for $15
Course Difficulty
Beginner
Course Time
Saturday morning, 9 am to 12 pm
List of materials
No equipment needed. If student has a spindle or fibre tools, they are welcome to bring them. Also helpful: 2 straight metal knitting needles and a shoe box.