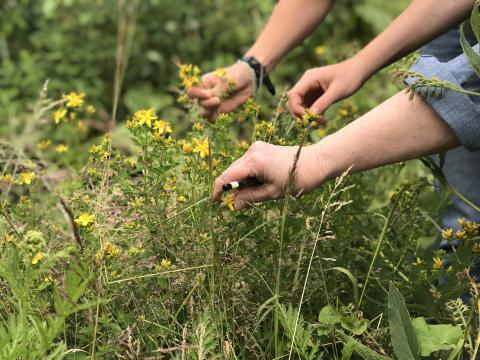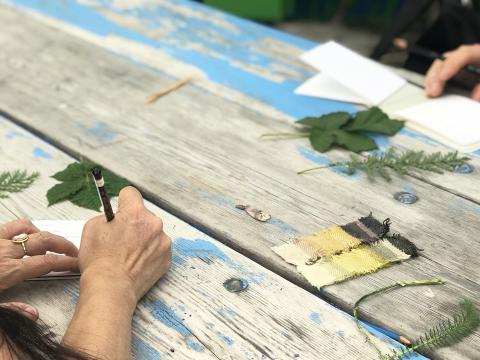 Join Anna Heywood-Jones for a natural dyeing workshop focused on plant life growing on Taystay'ich (Denman Island). Moving between a skills-based class and a philosophical exploration, the workshop will include a plant gathering walk on land that was previously disturbed through clearcutting. We will subsequently go through the processes of preparing the harvested plants, extracting their colour, and dyeing textile materials to take home. Note: Participants may also bring pre-mordanted materials for dyeing. If you would like to do so, please consult with the instructor beforehand. Unfortunately Anna has had to cancel her class this year. Very sorry.
Course Difficulty
Beginner
Course Time
Sunday morning, 9 am to 12 pm
Sunday afternoon, 1 pm to 4 pm
List of materials
Optional . Kit fee covers needed materials . See note re premordanted fabric.