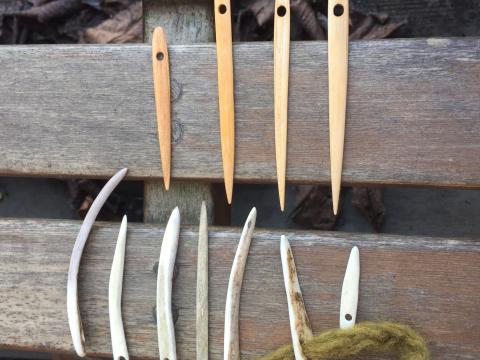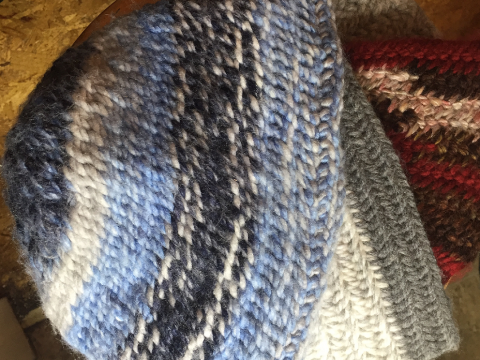 Nålbinding is a "fabric-making" technique of using wool yarn in sections, "stitching" into shape. Sometimes mistaken for knitting, it was used in pre-modern times for caps, mitts, and socks. In this class, we will learn the versatile Oslo stitch, working from a strip into a shape, and the denser York stitch, working from the center and out. More stitches, joins, and tips will be shared as time allows. There will be discussion on techniques for using non-wool yarn.
Course Difficulty
Beginner
Course Type
Hand-building with fibres
Course Time
Friday afternoon, 1 pm to 4 pm
List of materials
The kit ($20) includes wool yarn and the hand-made nålbinding needle.
Students may wish to bring scissors, and note-taking materials.