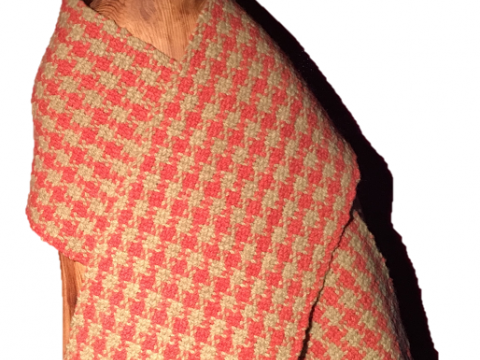 Learn the basics of handweaving and leave with a stylish winter scarf. The class is intended for absolute beginners. You will weave a woollen scarf on a pre-wrapped table loom. By the end of the class, you will know your weft from your warp and your twill from your tabby. You will learn how to design a project, how to dress the loom, how to weave striking "colour and weave" patterns, and how to finish your scarf.
Class limited to 5 students. 
Cost of Course
$120 for Two Days
Course Difficulty
Beginner
Course Time
Friday morning, 9 am to 12 pm
Friday afternoon, 1 pm to 4 pm
Saturday morning, 9 am to 12 pm
Saturday afternoon, 1 pm to 4 pm
List of materials
None needed - everything included in kit.