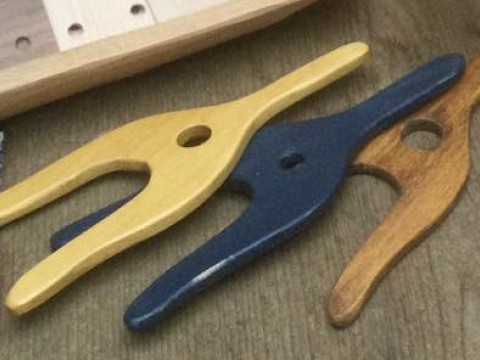 How many ways can you use a decorative cord? They aren't just for tying up presents! Think about drawstrings for pouches, lacing for bustiers, applied as decorative edgings and couched designs, and wherever you want to use an attractive, hand-made cord. In this class, we will start with the basics of a lucet cord, and both the turn and no-turn methods. Then we'll add a second color in the no-turn method, and play with the color possibilities. And then... a third color!
Course Difficulty
Beginner
Course Time
Friday morning, 9 am to 12 pm
List of materials
The kit ($20) includes yarn (or crochet cotton) and the lucet.
Students may wish to bring a small crochet hook, scissors, and
note-taking materials.