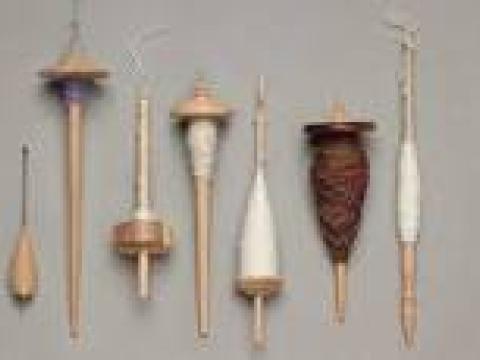 Let your fingers learn the magic of turning fibre into yarn! In the first part of the class, we will explore fibre types and fibre tools, and will learn the basics of turning sheep wool into yarn. Later, we will ply the singles you have made, so that you can leave the class with some balanced yarn. We'll explore methods of finishing yarns for knitting, crocheting, or weaving. Skills level needed: No prior spinning experience required. No prior fibre experience required, but some knitting, crocheting, or weaving experience is helpful.
Course Time
Friday morning, 9 am to 12 pm
List of materials
Equipment needed: No equipment needed. If a student has a spindle or fibre tools, they are welcome to bring them. Instructor will provide spindles to borrow for class (available to purchase for $15). Kit fee includes a selection of fibres to spin and handouts.